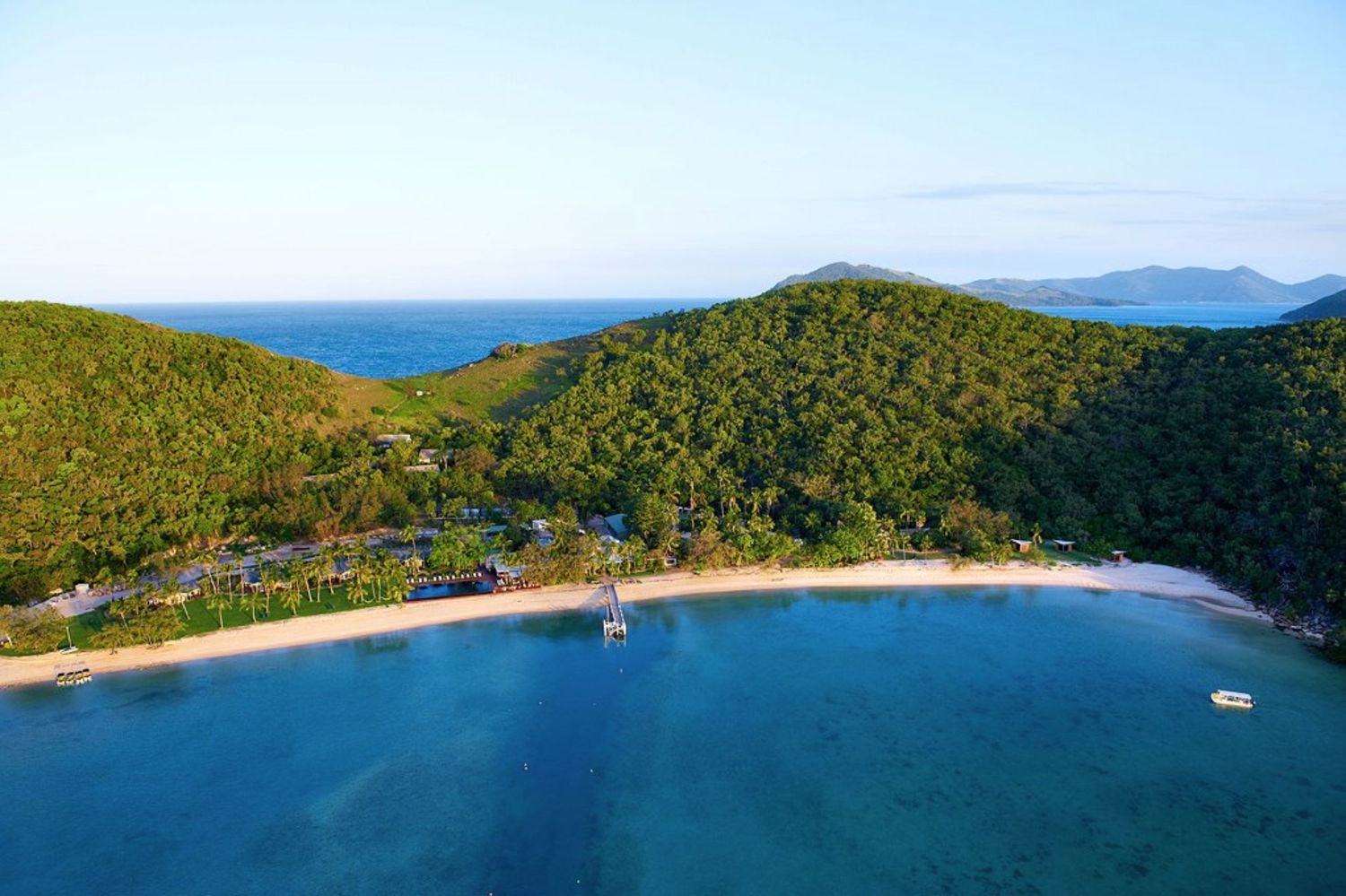 Orpheus Island
QUEENSLAND, AUSTRALIA
The Great Barrier Reef is a destination with a certain aura of magic about it, a true natural wonder, and at Orpheus Island the magic is only ever a few steps away.
Leave Real Life Behind at Orpheus Island Off the Coast of Australia
QUEENSLAND, AUSTRALIA
The Great Barrier Reef is a destination with a certain aura of magic about it, and at Orpheus Island the magic is never more than a few steps away.
Surrounded by the magical waters of the Great Barrier Reef, Orpheus is a secluded island stretching across seven miles of immaculate turquoise coastline and comprising nearly 3,400 acres of pristine national park and surrounding world heritage-listed marine park. Along a tranquil beach on Hazard's Bay, the lodge and guestrooms peek out from beneath towering palms. Private terraces and bright, natural colors blend the gorgeous outdoors with the sumptuous interiors.
The island boasts more beaches than guests, and you'll be busy exploring the endless coves and deserted shores. As with all our base camps, each moment on Orpheus Island is cultivated especially for you to create your most cherished memories of Australia.
BASECAMP STYLE
Exquisite guestrooms never more than a stone's throw from the water's edge with stunning views of either lush tropics or the serene Coral Sea
WHAT IT'S ABOUT
A luxe island resort where your every need is met. Kayak, snorkel, and fish to your heart's content to soak up everything the Great Barrier Reef has to offer.
WHEN TO GO
Year-round
INQUIRE NOW - Orpheus Island
Call with any questions
1-888-870-0903
"The ongoing process of Conservation is at the very heart of Orpheus philosophy."
TASMANIA, AUSTRALIA
An island with fewer than 800 people, a city of 4 million, and the unexplored frontier of Tasmania come together to create an itinerary for Outside reader's dreams.
from $8,350 pp 11 Days/10 Nights $759/Day
AUSTRALIA
Australia is an epic adventure and a traveler's dream. With insider knowledge and hidden gems, we've created something special. This itinerary was hand-crafted to showcase Australia's best.
from $10,790 pp 9 Days/8 Nights $1,086/Day
MAKE AN INQUIRY
Orpheus Island
Once you submit your form, we'll get back to you with ideas, questions, options and logistical insight to begin planning the trip of your dreams. It's as simple as that.